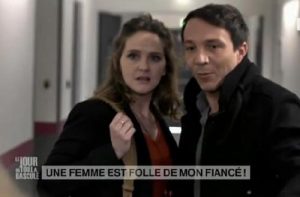 France 2 realized a new audience record for his emission halfway between the fiction and the reality produced by Julien Courbet, When everything fell over. In this emission Nathalie Felloneau tells the televiewers of true stories or who would have been able to be true. The episode of this Monday, April 23rd welcomed in guest-star Laurent Artufel.
The organizer of France Télévisions imagined an entitled episode Fan, where one fan harasses a television presenter until threaten it with a weapon, madly in love with him and convinced that this one also likes him. This number beat an audience record for the season by gathering 1.3 million televiewers that is 14.5 % of audience share. He also realizes a very good score on the famous housewives at least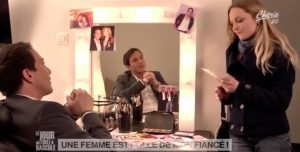 France 2 a réalisé un nouveau record d'audience pour son émission à mi-chemin entre la fiction et la réalité produite par Julien Courbet, Le Jour où tout a basculé.Dans cette émission Nathalie Felloneau raconte aux téléspectateurs des histoires vraies ou qui auraient pu être vraies.L'épisode de ce lundi 23 avril accueillait en guest-star Laurent Artufel.
L'animateur de France Télévisions a imaginé un épisode intitulé La Fan, où une fan harcèle un animateur de télévision jusqu'à le menacer avec une arme, folle d'amour pour lui et persuadée que celui-ci l'aime aussi.Ce numéro a battu un record d'audience pour la saison en réunissant 1.3 millions de téléspectateurs soit 14.5% de part d'audience. Il réalise également un très bon score sur les fameuses ménagères de moins